Podcast: Play in new window | Download
Subscribe: RSS
In this episode we reflect on the recent passing of Maria Noakes on the Cheoah River in North Carolina, what can be learned and how to move forward. Thanks to Marc Hunt for sharing a message he gave to his sons when they were 19 years old and providing some great perspective on a difficult subject. We also go over some listener mail and of course rants and raves.
Subscription Options:
Itunes:
https://itunes.apple.com/us/podcast/amongstit-inc/id1095013227?mt=2
Stitcher:
http://www.stitcher.com/podcast/john-grace/the-hammer-factor?refid=stpr
RSS Direct Feed:
http://feeds.feedburner.com/HammerFactor
Youtube:
https://www.youtube.com/channel/UCfNW1jev8xx84dc05QZGqKA
Facebook:
https://www.facebook.com/hammerfactor/?
Tim Kennedy and The Cascade Review!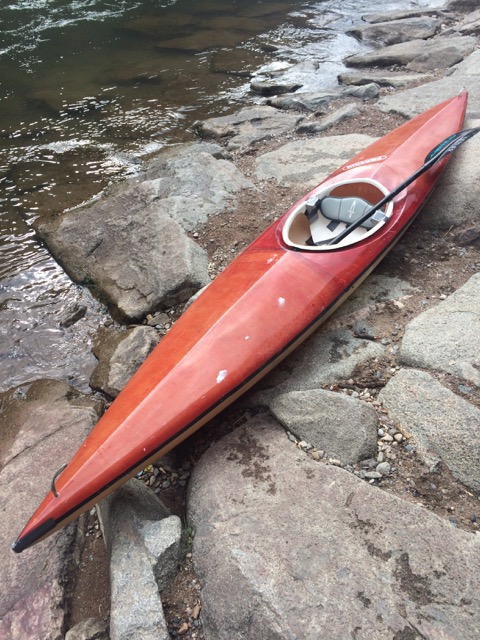 Grace, Weld, Geltman and crew,
Thanks for the shout out in episode #44! And thanks to John Weld for not divulging that old nickname…Those who were there back then and know it, have earned the right to use it (in private) 😉
Great episode with some interesting topics. I think we are just "scraping the surface" in regards to risk in whitewater kayaking, and the dichotomy of how it's an individual sport that often depends on a team. The slalom and Olympics discussion with Ashley Nee was enlightening, as well. Although I never officially trained or competed in slalom, it has had a huge influence on my paddling technique.
Louis…Point well taken on how my reviews are bit too lengthy to read on the show. So, starting with this one, I'll provided the same in depth review for context (and for your amusement), followed by a list of bullet points that may (or may not) be read on the podcast. *Maybe someone should post the show notes on your Facebook page? I don't know how many folks are willing to navigate to your website to find the notes. We've become a fairly social media dependent society lately.
So…the 1978 Phoenix Cascade (*not to be confused with the Dagger Cascade C1 from the 1990s)
Background info: I'm a huge fan of Phoenix boats. My first brand new kayak was a Phoenix Slipper in 1989 ($380 plus shipping, factory direct). Phoenix (based in Kentucky) used to be a big player in the kayak manufacturing scene. They attempted to compete with the plastic kayak market during the 1980's, offering similar priced composite boats, with materials such as "Fiberlastic" (and Nylon resins?) and "breakaway" cockpit designs that they marketed as being as tough, light, and as safe (safer?) than the small cockpit 30 lb plastic boats of that time. It didn't work out too well for them…Other than the Arc (designed by Jim Snyder), most of their designs were from the late '60s and early '70s. They couldn't keep up with the design, marketing, and production juggernauts of the '80s: Perception, Hydra, and Prijon in plastic, and New Wave, Watauga Laminates, Valley Mill and others in composite. They ended up selling to someone else and now primarily produce a hunting and fishing boat called the Poke Boat. (You can still get some of their whitewater designs for about $2300 per boat). I have managed to pick up quite a few used Phoenix boats over the years, mostly in the $60 to $200 range.
Back to the Cascade:
Initial impressions: Long, light, and fast. It's 13' 2" long (standard for most kayaks in the 1970s, based upon the 4 meter slalom length rule). It's fiberglass and weighs about 25 lbs. 90 to 100 gallons in volume. The Cascade has a peaked deck and a slight keel in the bow and stern, and has a flatter hull under the seat. And it seems to have a manageable and stable hull design in comparison to wildwater boats. Just looking at it, this boat oozes speed!
Outfitting/fit: It has a deep bucket seat, but no factory backband. I installed an old Dagger back band with a camstrap. No hip pads. You gotta glue or tape some foam in there. While you are at it, put a foam wedge under the seat to keep it from swaying. Thigh hooks?…Forget about it. There's some old sleeping pad foam glued to the underside of the deck, to keep your knees from bruising. However, the knee position is a lot higher than most fiberglass boats of that period. Foot pegs? Actually, it's got some sturdy adjustable aluminum ones, glassed into the boat, with 6 or 7 different positions in 3" increments. No foam walls or pillars. Mine came with 30 year old vinyl full floatation bags, one for the entire 6 feet of stern and one for the front beyond the foot pegs. This boat doesn't even have outside seams, just inside seams and some black electrical tape wrapped around the outside edges. You gotta be careful getting in and out so that you don't crack the deck/cockpit rim with your ass while wiggling in and out of the tiny cockpit. One other point to note…Phoenix boats seem to have a very narrow cockpit/seat. I think that people that paddled in the 70's and 80's may have been generally a skinnier segment of the population.
Handling/Performance in whitewater: Most people see these boats and right away say, "Great lake boat!" or "Beautiful wall hanger." Well, these boats were actually designed for whitewater paddling! Recently, they are coveted by many older paddlers for their prowess in attaining. But, since the attainment opportunities in Colorado are fairly limited, I primarily choose to paddle my Cascade in a downstream direction. I have paddled it about a half dozen times in class III whitewater. But, most recently I paddled it down Westwater Canyon of the Colorado River in Utah, 17 miles of flatwater and class III (III+?) at about 2800 cfs. (after biking the 15 mile shuttle, a good multi-sport workout). It's really fast! My paddling partner (in my Liquidlogic Stinger XP) was left in the dust in most rapids, and certainly smoked in the flatwater. Combined with a longer paddle, there is near effortless forward progression (I have a 203cm Powerhouse, a 204cm Snyder RivrStyx, and 203 cm Odachi). As the keel pierces through the chop, the peaked deck sheds most waves that happen to make it over the immense bow. Turning is easily accomplished on the tops of waves, when the ends are free from the water. It carves a decent arcing turn in smaller water. But, trying to turn it in the trough or on the face of a wave is near impossible. Being fiberglass, huge, and having no pillars, the boat makes a pleasing echoing thud as you land on the backside of bigger waves. It's surprisingly dry for a 30-40 year old boat. I only had about 2 sponges worth of water in it at the end of the day. Also, the high deck makes it comfortable for extended periods of paddling. I could shift my 36" inseam legs to the center of the cockpit rim for flatwater sections.
Overall impression: The Phoenix Cascade is a gem! It's speed and ease of paddling are lauded by those that are "in the know". I'm gonna use mine more often for workouts/speed runs and longer races on up to class III to easy class IV water (Fibark). You are going to leave any paddling partners in modern "long boats" far behind you, gasping for air, with cramped forearms. (That's why I now have TWO Cascades and a Phoenix Savage. Come paddle with me.). I recently got some huge sheets of mini cell foam and am going to cut some pillars for added security/durability. *Why do we have to call Green Boats, Stingers, and Karma ULs "long boats" anyway? We just used to call boats that are 12'-13' in length "kayaks". Why are creek boats called "short boats" only during races? Aren't they "medium" boats?
*Bullet point review:
Pros:
– It's fiberglass: lightweight on and off the river
– It's long: really fast in the flatwater and rapids, but more stable than a wildwater boat.
– It's high volume: comfortable and sheds water, more room for beer storage (Take a few, you earned it!), and plenty of room for a roll of duct tape.
– Did I say it's fast?: You are gonna beat everyone else to the takeout. (More beer for you!), Also a plus if you run out of duct tape.
– If you can find one, they are relatively cheap. *Except for that guy in NJ trying to sell a 40 yr old Phoenix Appalachian for $2500!? Don't pay over $300 for old one (and that one had better have been stored in a climate controlled dark room in a silk sock for the last 30+ years.)
Cons:
– It's fiberglass: You have to paddle around rocks (More difficult to accomplish for many modern paddlers, than you'd think.) Also…itchy legs. Bring plenty of duct tape. Add piping foam to your roof racks.
– It's long: You have to find the best time and place in a rapid for where and when to turn it. (Also, difficult for many modern paddlers).
– It's high volume: No (intentional) splats and stern squirts in this behemoth.
– It's fast: Unless your paddling partners are in 30 year old glass boats, they are going to be asking you to slow down…Frustrating!
– They're hard to find (in still paddleable condition). Get good with your Craigslist search techniques, or be comfortable with fiberglass repair work and have a wholesale hook up on duct tape.
Summary:
– Phoenix Cascades are for more than just lake paddling and wall hangings. They run class III and class IV whitewater (upstream and downstream) incredibly quickly in relative comfort. *Get a long paddle.
**Not the best boat to paddle while your girlfriend SUPs, as you'll have to spend most of your time sitting in eddies and waiting for her.